Beaux Arts Brampton Juried Exhibition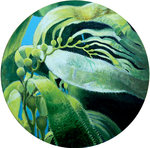 I'll be exhibiting my work "Kelp Forest" at Beaux Arts Brampton in the "In Awe of Nature" Juried Show from September 16 to October 16, 2021. The painting is oil on wood panel, 20 inches in diameter. This is my first exhibition during the pandemic, and the city of Brampton was especially hard-hit during COVID's previous waves. Hopefully the beginning of a return to many more exhibitions!
---
August 28 @Artscape Wychwood Barns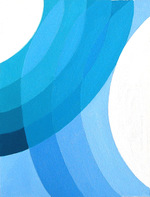 I'll be showing my artwork at Artscape Wychwood Barns during The Stop Farmers Market on August 28, 2021 from 8am to 1pm at 601 Christie Street, Toronto. Paintings, textiles and prints will be for sale, come by and say hello!
---
Tranquility Exhibition at the Museum of Northern History, Kirkland Lake, Ontario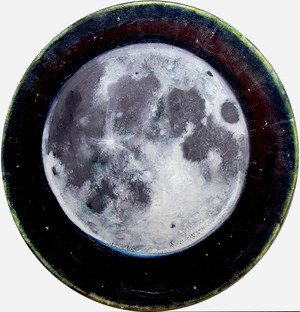 From April 6 to May 5, 2018, two of my paintings, Portal and Dreamtime, will be exhibited in the 11th Annual Contemporary Art Juried Exhibition, 'Tranquility', at the Museum of Northern History in Kirkland Lake, Ontario.

"This year will feature International Guest Artist Suku Park of South Korea (Finland). An Artist Talk and Opening Reception will take place on Saturday, April 7th from10:30am to 12:00pm. The Opening Reception will follow from 1pm to 3pm. Refreshments will be provided by the Museum, and Kirkland Lake Arts Club."
---
July 7 - Black Sheep Festival of Contemporary Textile Art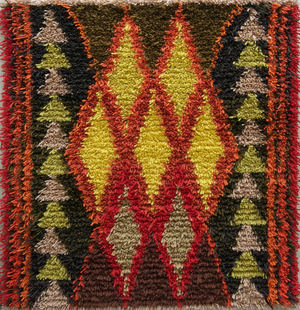 I will be exhibiting my handwoven Ryijy / Rya tapestries on July 7, 2018 in Elora, Ontario in the Black Sheep Festival of Contemporary Textile Art.
I'm excited to be a part of this juried show and sale, if you're in the area come by the main gallery in the Elora Centre for the Arts Building!